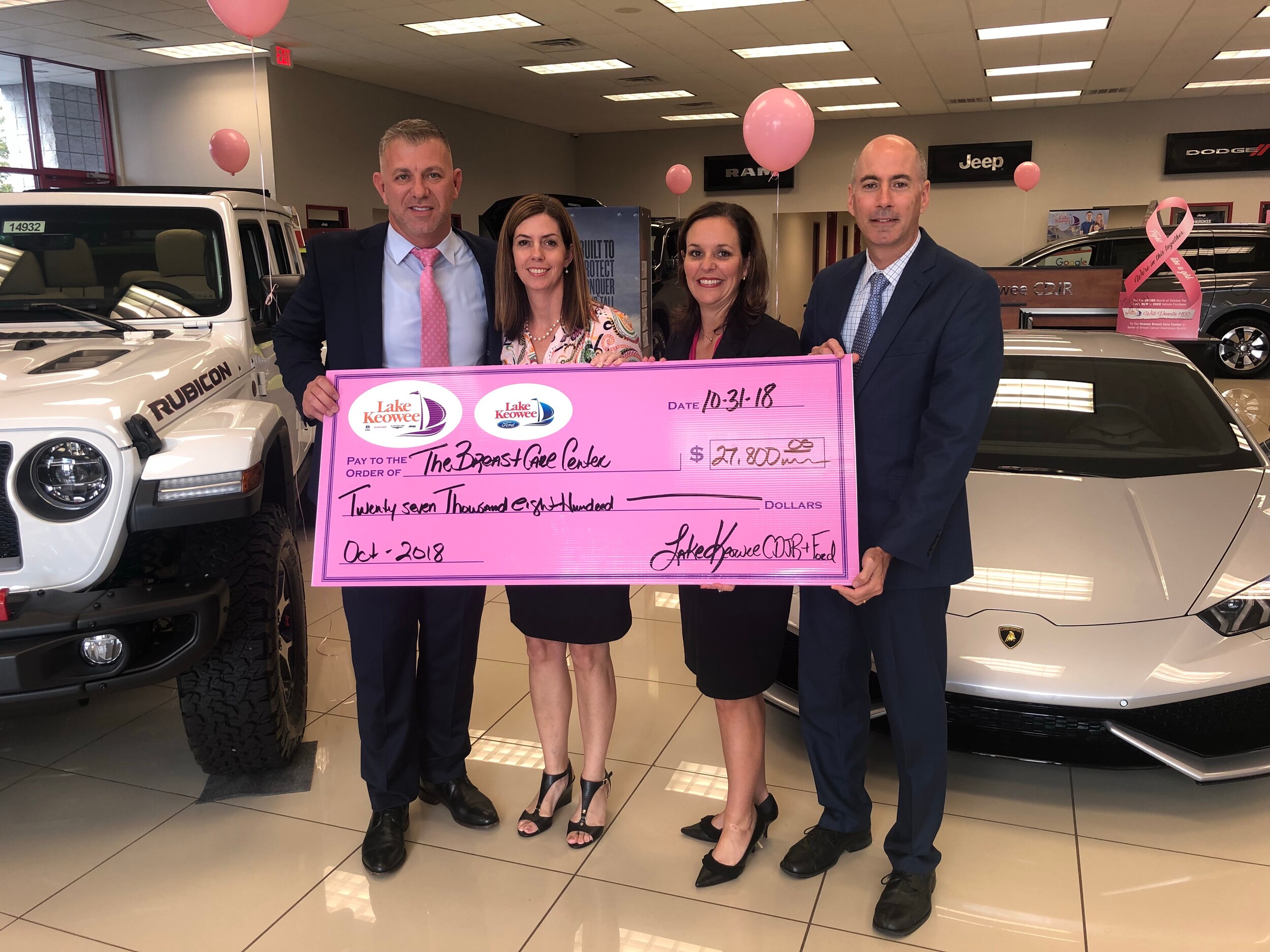 Local Business Raises $27,800 for The Breast Care Center at Oconee Memorial
This October, Lake Keowee Chrysler Dodge Jeep Ram and Lake Keowee Ford raised $27,800 for the Breast Care Center at Oconee Memorial Hospital during their annual Breast Cancer Awareness event. Both dealerships pledged a donation of $100 per vehicle sold during the month of October to the Breast Care Center in order to care for patients in the area who suffer from breast cancer.
The Breast Care Center at Oconee Memorial Hospital was created to deliver the best possible medical care in a private, comforting setting. The Breast Care Center offers the best in diagnostic services, including digital mammography, the most effective method of early detection in the fight against breast cancer. 
When the month ended, 278 vehicles had been sold. This means a donation of $27,800.
General Manager, Mark Williams presented a check for $27,800 to J.J. Thomas, Cortni Nations, and Hunter Kome of the Breast Care Center.
Breast cancer awareness is a special cause for the Lake Keowee dealerships. General Manager Mark Williams and his family have firsthand experience with loved ones suffering from the disease and understand how vital the Breast Care Center is to people battling breast cancer in this community.  Because of his personal experience with the disease, Williams wanted to provide further help to ensure the center's success, and has done so through this successful annual fundraiser.