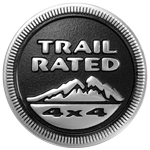 TRAIL RATED
®
Trail Rated® goes beyond a badge. Trail Rated represents the confidence to take on most any challenge. It's our commitment to creating endless opportunities for you to discover your limits, and push right past them. When you drive a Trail Rated vehicle, adventure is wherever you want it to be.
The 2019 Jeep Trail Rated® models for sale at Lake Keowee Chrysler Dodge Jeep Ram in Seneca, SC - close to Greenville, Anderson, Easley, Clemson, and Pickens, SC, and Lavonia, GA - help you bring the fun anywhere you want. Opting for one of these capable vehicles means you'll get an adventure on every journey. Every Jeep model that earns this rating faces an intense set of tests. Those that pass are able to offer incredible traction abilities and can even drive through waterways that other drivers only dream about. In addition, excellent steering through difficult settings comes standard, and so too does wheel stability and the ability to keep all four tires on the ground when tackling rugged terrain. All of this means that these vehicles offer high ground clearance, which protects not just the body's underside, but also the driver. Jeep Trail Rated® testing is serious business and only our toughest models make it through. When you see a Trail Rated® badge on the back of your new Jeep, you can rest assured knowing your off-road capabilities are among the absolute best.
There's never been a better time to buy a new Jeep! Our inventory is quickly filling up and new auto loans are at their lowest rates in years. Take your test drive today with Lake Keowee Chrysler Dodge Jeep Ram by visiting the showroom at 10815 Clemson Blvd in Seneca, SC.
WHAT IS TRAIL RATED
®
A Trail Rated® badge is not given. It's earned. Every Trail Rated 4x4 Jeep® Brand vehicle has succeeded against a series of grueling tests in five categories: Traction, Water Fording, Maneuverability, Articulation and Ground Clearance.
TRACTION
Jeep® Brand Trail Rated® 4x4 vehicles have the traction to handle some of the harshest, most unpredictable driving conditions. Whether you're looking to take on some of the toughest terrain on earth or make it home through a freak snowstorm, your Jeep Brand Trail Rated vehicle can conquer.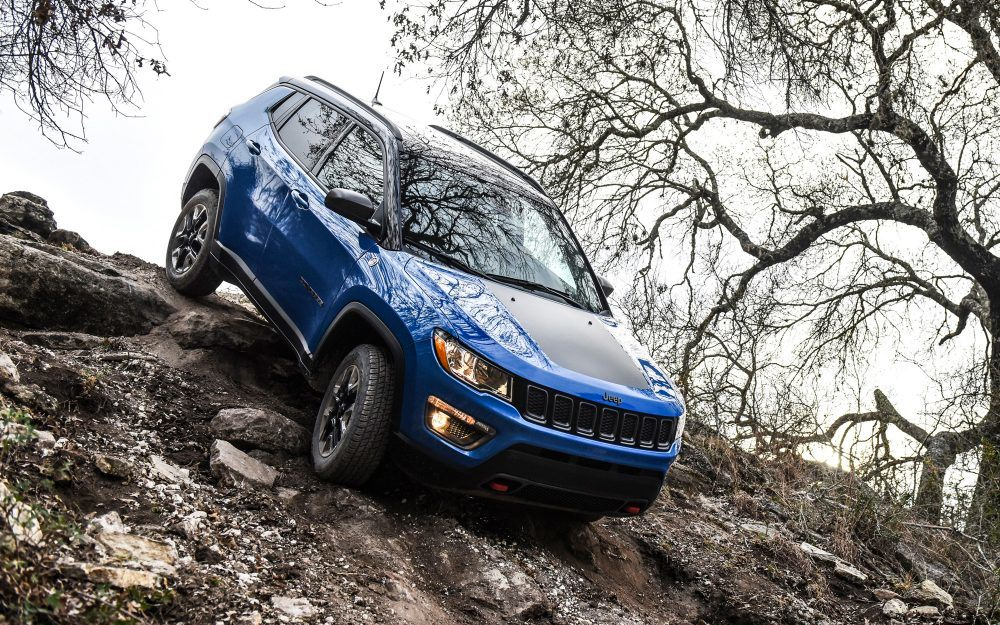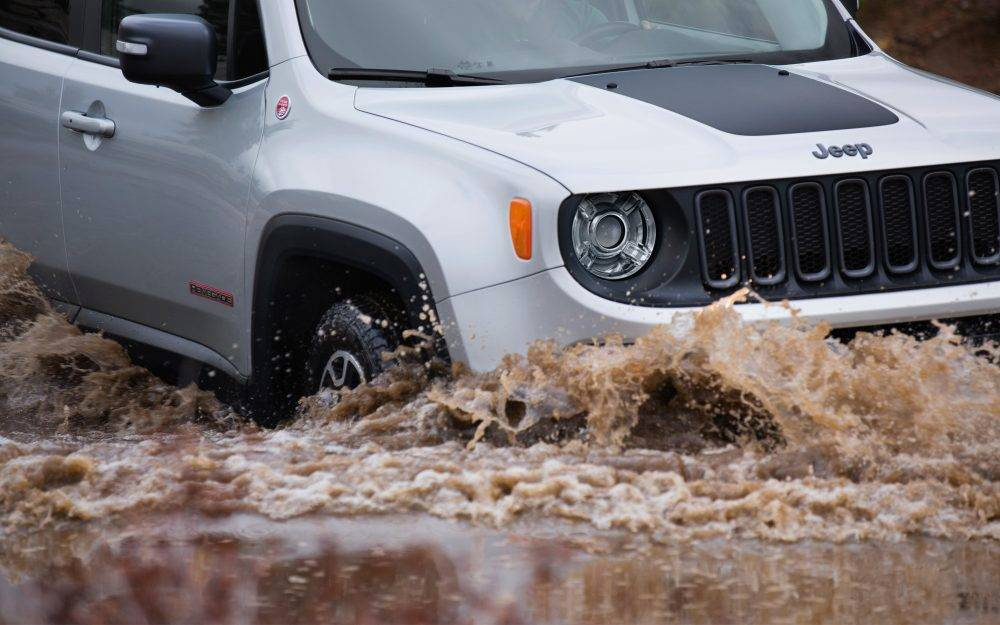 WATER FORDING
With Trail Rated® capability on your side, you can traverse bodies of water that other vehicles wouldn't dare attempt. Electrical connections and body openings are sealed and the air intake is positioned higher to protect your vehicle when driving through overflowing creeks, streams and deceivingly deep rainstorm puddles.
MANEUVERABILITY
Swiftly dodge obstacles on the trail, veer around narrow gaps, or safely navigate around an accident. Thanks to precision steering and optimized wheelbases, your Jeep® Brand Trail Rated® 4x4 vehicle can handle tight trail switchbacks and emergency situations.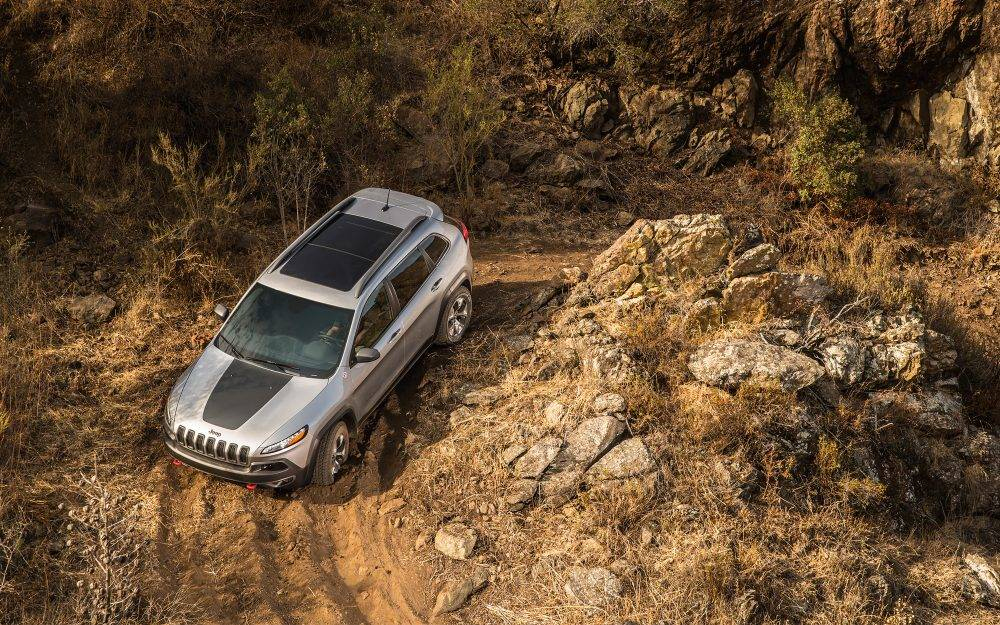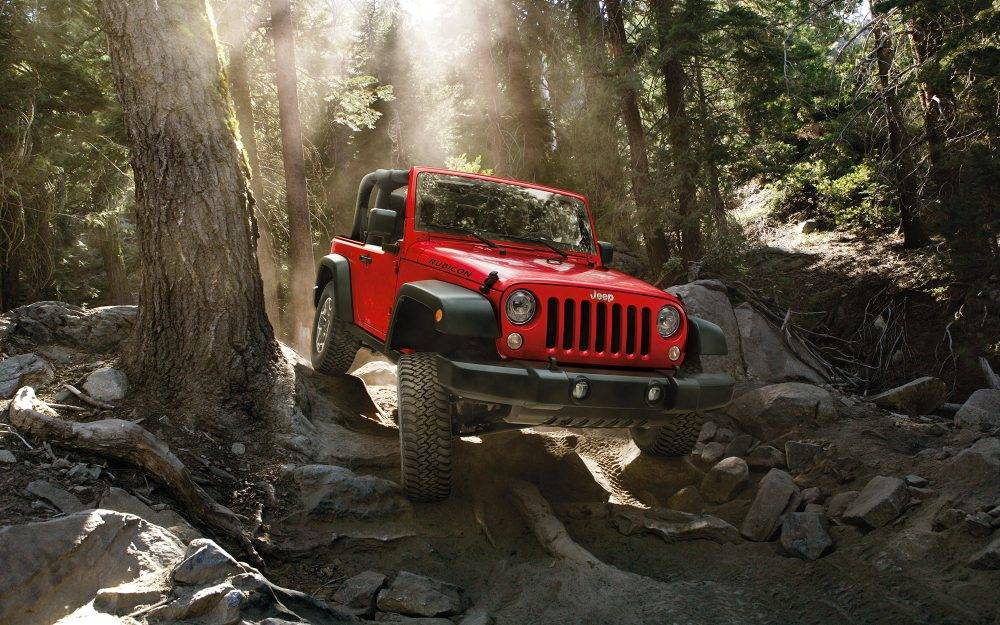 ARTICULATION
The best adventures usually take place on the roughest terrain, but good articulation doesn't just come in handy when off-roading. Areas with heavy construction or deep potholes require maximum suspension flexibility. Higher levels of articulation ensure your wheels remain stable and engaged when one or more tires are off the ground.
GROUND CLEARANCE
Trail Rated® ground clearance gives you plenty of room between the underside of your vehicle and the terrain, allowing you to drive over rocks and logs without underbody damage. Approach, breakover and departure angles are all maximized, giving you more options to go over when going around isn't possible.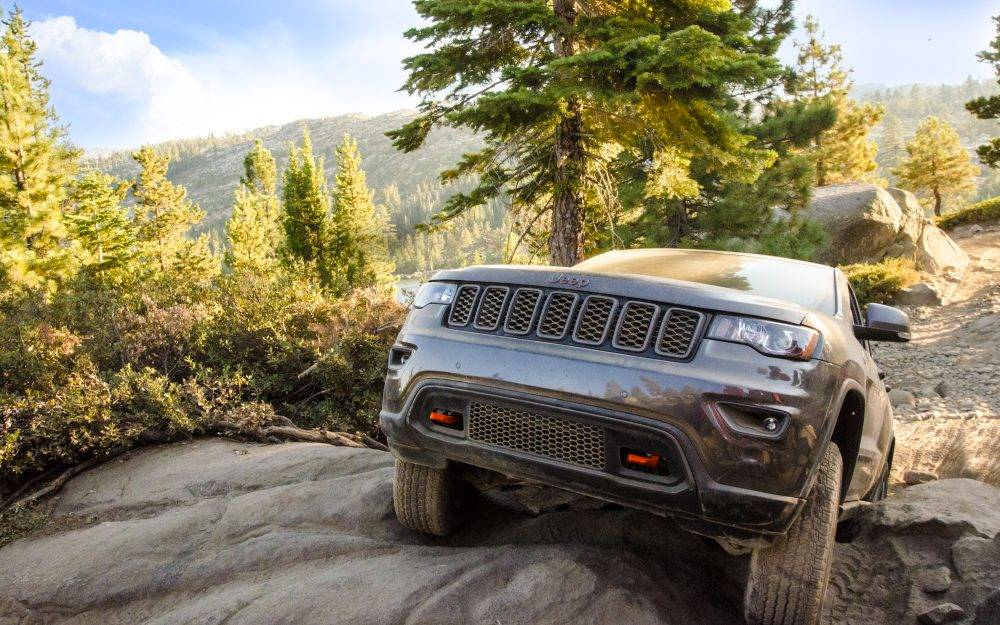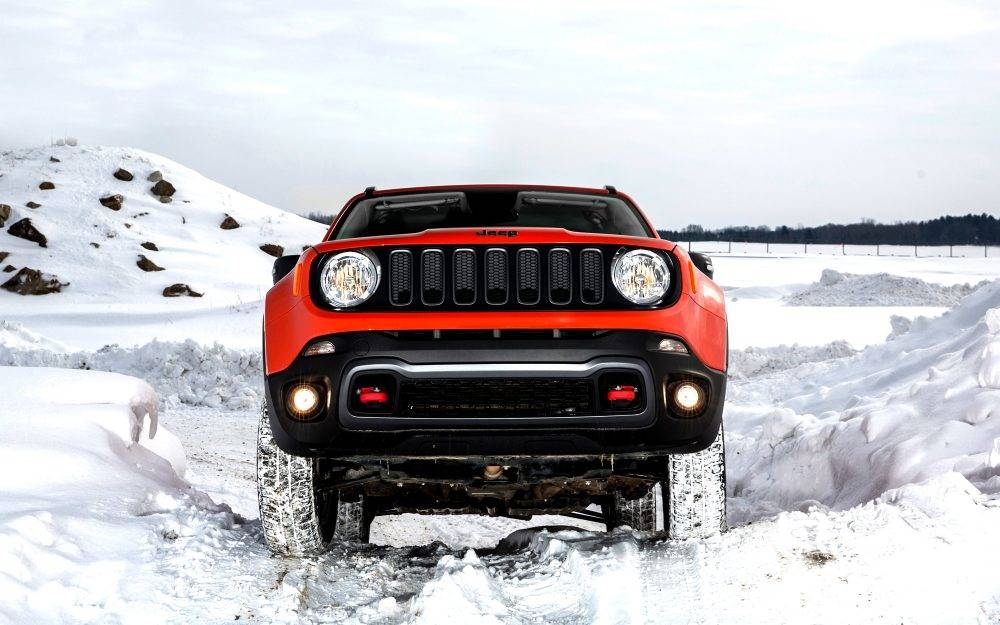 WHERE WE TEST
Trail Rated® testing begins in the state-of-the-art facilities at FCA US headquarters before heading out to some of the most challenging terrain on earth. Jeep® Brand Trail Rated 4x4 vehicles don't just endure the hostile cold of Northern Michigan and the unforgivable boulders of the Rubicon. They conquer. Treacherous trails and weather conditions only serve to reinforce their remarkable Trail Rated capability.
WHY WE TEST
Pushing our vehicles as far as they can go is part of the Jeep® Brand DNA. As long as we strive for groundbreaking capability and you pursue exhilarating adventure, Jeep Brand Trail Rated® vehicles will continue to be tested to battle everything you may encounter.