Seneca, SC - October 14th, 2017 - Lake Keowee Chrysler Dodge Jeep Ram and Lake Keowee Ford created a promotion to give away a Starweld Bassboat made by Starcraft, valued at over $36,000 dollars.
The promotion ran for 30 days, where anyone who bought a new truck was automatically registered, and anyone could register in the showroom at either dealership.
Mark Williams Managing Partner at the two dealerships said, "The response to the boat giveaway was tremendous. We had hundreds of entries and this was an exciting promotion. I think everyone involved had a great time."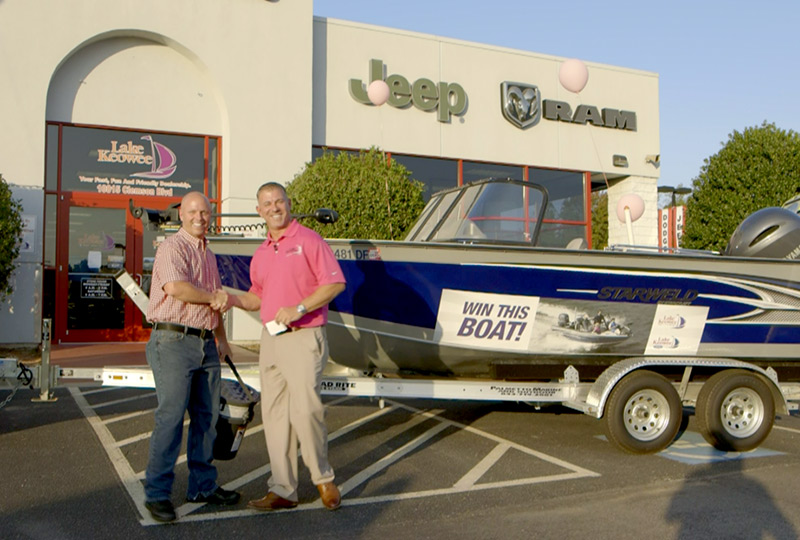 The giveaway happened last Saturday at 6pm, at Lake Keowee Chrysler Dodge Jeep Ram. It was a random "pull the name out of a fish bowl" drawing where the winner had to be present to win. After some preliminary drawings for lesser prizes, the drawing for the boat was held, and the winner was Ashley Burton, a paramedic from Westminster, SC.
Mark Williams said, "This was great the way it worked out, for the boat to be won by someone who has dedicated his life to helping people here in our community. It could not have gone to a better person."