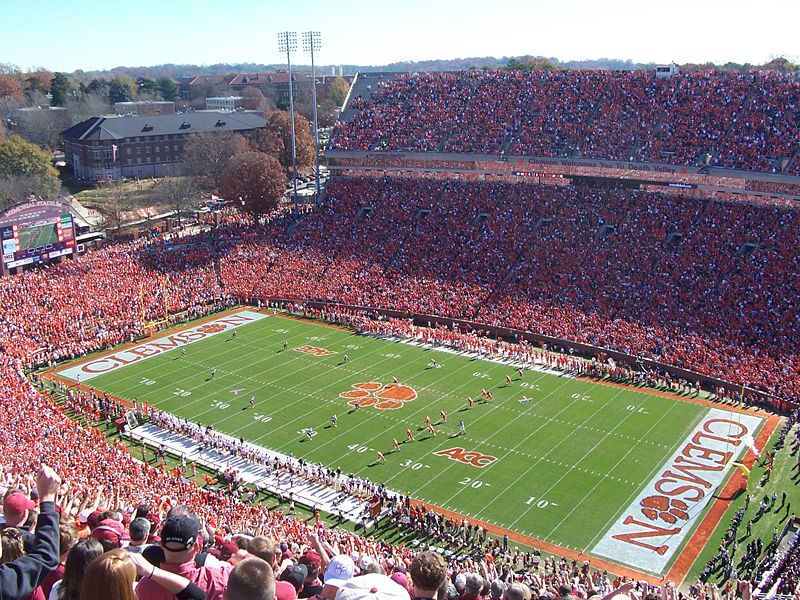 We at Lake Keowee Chrysler Dodge Jeep Ram are proud to have our dealership so very close to Clemson, South Carolina - home to Clemson University, one of the great prides of our state, as well as many historical landmarks and museums.
As a college town, Clemson is absolutely packed with young, wondering minds, offering different perspectives to the town and inspiring a thriving cultural scene. The influx of young people each year keeps the town fresh, while it stays true to its roots.
There's a long list of landmarks in Clemson, each offering their own historical merit. Once such attraction is the Hanover House, an early 18th-century house located in the stunning South Carolina Botanical Garden.
In addition to nature trails, lakes, and the Hanover House, the South Carolina Botanical Garden also houses the Bob Campbell Geology Museum and the Fran Hanson Discovery Center, providing entertainment for both children and adults.
Speaking of entertainment, don't forget our high-profile sports teams! Take in some ACC basketball or catch a game at the beautiful Memorial Stadium (pictured above).
Plus, the calendar for the city of Clemson is always bursting with events, enjoyed by locals, students, and visitors - whether or not school is in session. If you're planning a day trip to town, or even a vacation, rest assured that there will be something new and exciting for you to do each day.
Whether you're a lifelong Clemson resident, a student expanding his or her education, or simply a passerby - come visit us at Lake Keowee Chrysler Dodge Jeep Ram, where we'd love to help you find your perfect vehicle.